26/02/2018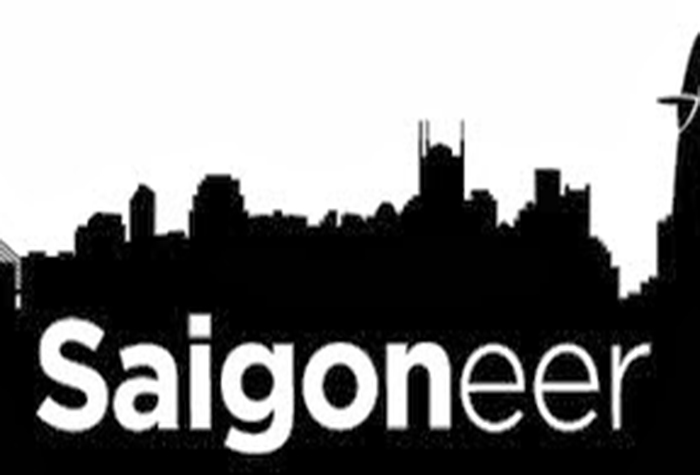 Published on Wednesday, 23 December 2015 13:25
Written by Zelda Rudzitsky.
From rich textile traditions to innovative contemporary art, ethnic minority handicrafts and dozens of local and international designers, there's far more to shopping in Vietnam than conical hats and coffee. With Christmas upon us and Tet just over a month away, here are 10 shops and designers which showcase the culture and creativity available in Vietnam, as well as the country's slow shift toward ethical business practices.
A Banker's Secret
Image courtesy of A Banker's Secret.
[Beauty products]
Café Me, 8A Luong Huu Khanh, Pham Ngu Lao Ward, D1, HCMC
08 39 262 828
8am – 10pm
Established in 2012, A Banker's Secret has quickly become the go-to place for organic beauty products. Specializing in skincare, their products include everything from honey oatmeal soap and hair oil to lip balms and a ginger body scrub. The success of this Saigon-based artisan brand is due to the utmost care they take in everything they do: only 100% organic and natural ingredients are used in their handcrafted goods, and each item comes in gorgeous flower-patterned packaging. In addition to a small display at Café Me in District 1, A Banker's Secret products can also be purchased online.
BOA Bookstore
Image courtesy of BOA Bookstore.
[Books]
Room C26, 2nd Floor, 6 Cong Truong Quoc Te (Turtle Lake), Ward 6, D3, HCMC
0909 892 312
10am – 8pm
Hidden on the second floor of a building facing Turtle Lake, BOA Bookstore was initially founded as an online retailer by two self-defined bookworms. With its creaky wooden floors, whimsical decorations and stacks of books piled around the little shop, BOA is a dream come true for any book-lover who is craving titles not normally available around town. Home to a small but varied collection of new and second-hand English-language books, BOA offers a different book shopping experience: the managers actually read their stock and can chat with customers about each title. People are free to sit on stools or on the floor while reading, and there is a cat freely roaming around the store. All of these details give this little gem of a shop a homey and friendly atmosphere.
The Dogma Collection
Image courtesy of The Dogma Collection.
[Art]
Online
From the 1950s until the end of the war, propaganda art was one of the keys to Ho Chi Minh's success in spreading his message and leading the fight against the French and the Americans. Artists and art students from various regions saw combat and even reported war events through their artistic creations. The Dogma Collection offers one of the most varied and comprehensive selections of original Vietnamese propaganda art. Prints of these pieces can be purchased via the company's website. Dogma was founded by British-born Dominic Scriven with the aim of preserving and raising awareness around the country's extensive history of propaganda artwork, which today is often only seen in a reductive version at souvenir shops.
Hay Hay
Image courtesy of Hay Hay.
[Art]
155A Tran Phu, Hoi An
012 29 708 299
9:30am – 9:30pm
Located right in the heart of Hoi An's Ancient Town, Hay Hay is an art collective that nurtures local artists and businesses by designing and creating notebooks, rice paper prints, homewares and stationary featuring their associated artists' original works as well as Hay Hay's designs. Hay Hay seeks to provide affordable art and fashion in addition to promoting and supporting Vietnamese artists through wider exposure and a steady income. Aside from high-quality art prints, the shop offers a range of locally sourced fabric products and the option of customized stationary. In addition to its Hoi An locations, Hay Hay's products can also be found in HCMC, Da Nang and Hue.
Mekong Plus (Mekong Creations)
Image courtesy of Mekong Plus.
[Homeware, quilts and accessories]
1st Floor, 68 Le Loi, Ben Thanh Ward, D1, HCMC
08 22 103 110
9am – 7pm
Founded 20 years ago, the non-profit organization Mekong Plus has since launched two ventures, Mekong Quilts and Mekong Creations, with the aim of supporting and developing isolated communities in Vietnam and Cambodia by employing women in those areas. Merging charming designs with natural materials, their products include the already famous bamboo bikes, elegant and minimalist papier-mache vases, water hyacinth handbags, handmade adult and baby quilts in both cotton and silk, as well as a range of homeware products. The profit from the sales is reinvested in training programs to support workers from rural areas. Mekong Plus can be found in Cambodia as well as Saigon, Hanoi and Hoi An.
Moniko
Image courtesy of Moniko.
[Accessories]
The Closet, 81 Xuan Thuy, Thao Dien Ward, D2, HCMC
09 08 384 085
9am – 7:30pm, Tues to Sun
Moniko brings to Vietnam the lavish and rich traditions of Japan through one of its most iconic garments: the kimono. Clutches, purses and wristlets are made using vintage kimonos, whose intricate patterns and colorful motifs are reinvented through the sewing machine. The result is a collection of beautiful bags that maintain the grace and history of this ancient Japanese garment while adding a contemporary flair. Started in 2012, Moniko is also developing projects in Southeast Asia which employ disadvantaged workers. Moniko's bags can be purchased at The Closet, Studio Co or online.
Studio Co
Image courtesy of the author.
[Clothes, accessories and jewelry]
4 Le Van Mien, Thao Dien Ward, D2, HCMC
012 07 317 508
11am – 6pm, Mon to Tues; 10am – 7pm, Wed to Sat; 10am – 3pm, Sun
An artists' and designers' collaborative space, Studio Co opened its doors in 2013. Featuring a wide range of goods by a dozen Saigon-based independent designers, this small but chic store is heaven for anyone seeking original and unique creations over the usual mass-produced souvenirs. Originally founded by Camille Poussier and Aude Penouty, the concept store showcases postcards featuring Ayano Otani's artwork, sassy and audacious jewelry by La Fiancée du Facteur, linen pouches and bags by Keri Anderson, silk towels from the Ma ethnic group, vintage garments, baby clothes and much more. To sweeten the experience, the store's side door leads to Vin Gallery, allowing you to enjoy some contemporary art when the shopping is done.
Tam Photographer
Image courtesy of Tam Photographer.
[Art]
99 Nguyen Thai Hoc, Hoi An
05 10 3 863 757
8am – 10pm
Duong Phu Tam has been capturing the people of Vietnam and, in particular, Hoi An's Old Town through his lense for many years. Tam Photographer, a little gallery located in the center of the Ancient Town, is filled with original photographs, including portraits, Vietnamese landscapes and depictions of local people in their daily activities. The award-winning photographer is also a member of the Vietnam Association of Photographic Artists and was conferred the title of Artist of Vietnam Association of Photography, a high honor within the Vietnamese photography community.
Reaching Out Arts & Crafts
Image courtesy of Reaching Out Arts & Crafts.
[Homewares, clothing and accessories]
103 Nguyen Thai Hoc, Hoi An
05 10 3 910 168
8:30am – 9pm, Mon to Fri; 9:30am – 8pm, Sat to Sun
It is easy to be overwhelmed by the multitude of gift shops in Hoi An, but Reaching Out has managed to stand out and gain a steady clientele thanks to its ethical values as well as the shop's handcrafted products. Situated in an ancient building just a stone's throw from the UNESCO heritage Tan Ky Old House, Reaching Out is a fair trade shop that employs disabled local artisans whose workshop can be visited via the shop. From original jewelry depicting iconic Vietnamese motifs to environmentally friendly reusable cotton bags, ceramic tea sets, handcrafted stuffed toys, silk scarves and clothing, there is something for everyone here.
Valerie Cordier's Bags
Image courtesy of Valérie Cordier.
[Accessories]
Funky, colorful and at times eccentric, Valérie Cordier's Bags exude a love and appreciation for Vietnamese designs and craftmanship. A graduate of international fashion design and business school ESMOD France, Cordier has been based in Vietnam for over eight years, where she avidly explores local culture, working with ethnic minorities as well as evolving her own creative skills by repurposing and recycling different materials gathered during her stay in Vietnam and on her travels. Both the incorporation of ethnic patterns and Cordier's playful creativity give life to unique bags, purses, wallets and backpacks. Valerie Cordier's Bags can be found at several stores in Saigon, Da Nang and Hanoi.
Prices, locations and contact details were accurate at the time of publication. Please contact the shop or designer for up-to-date information.