09/04/2019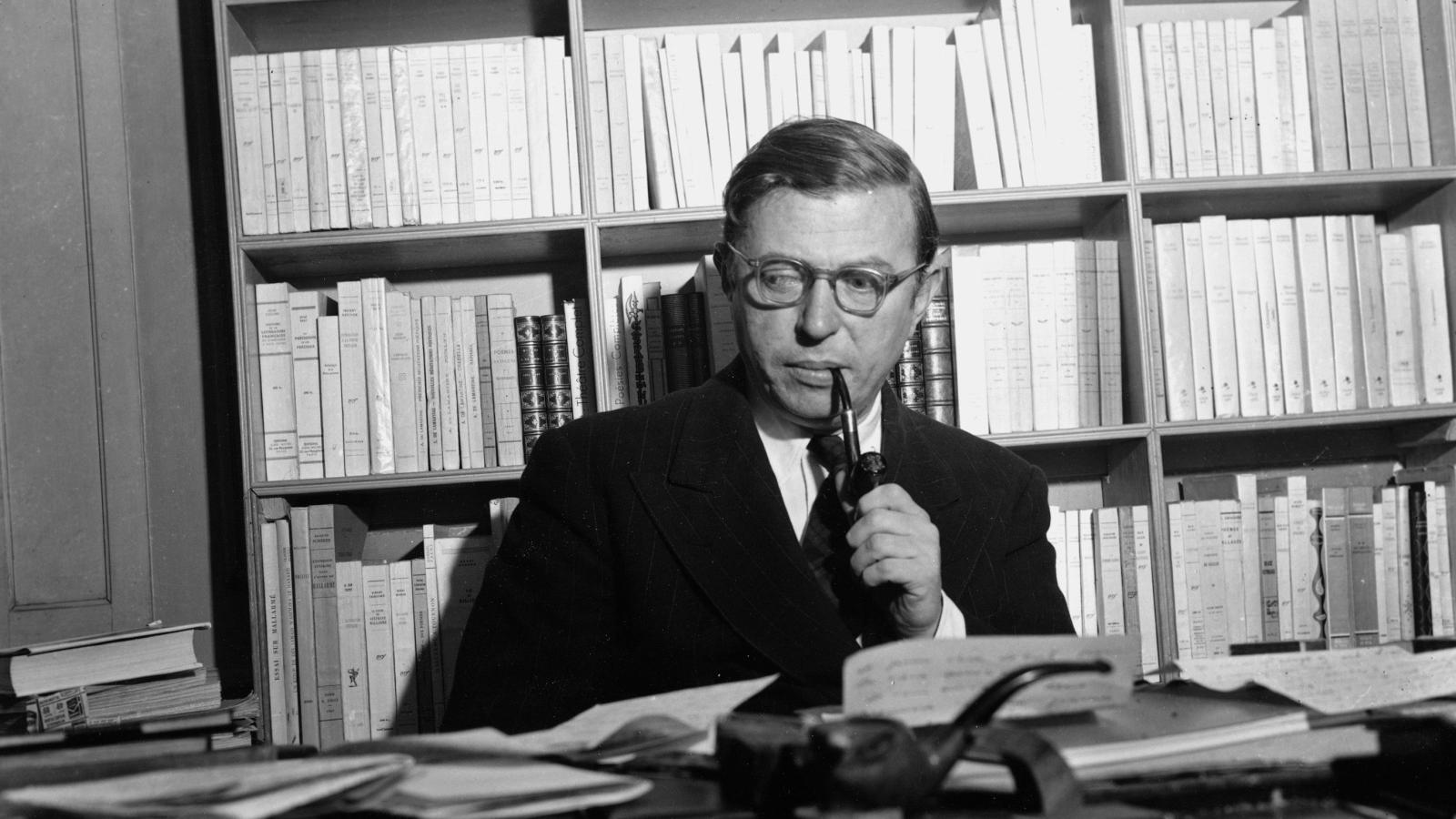 Fifty five years ago, Jean-Paul Sartre refused the Nobel prize for literature on 22 October 1964. His reputation has waned, but his intellectual struggle is still pertinent
"I have always declined official honours," he explained at the time "A writer should not allow himself to be turned into an institution. This attitude is based on my conception of the writer's enterprise. A writer who adopts political, social or literary positions must act only within the means that are his own – that is, the written word."
Throughout his life, Sartre agonised about the purpose of literature. In 1947's What is Literature, he jettisoned a sacred notion of literature as capable of replacing outmoded religious beliefs in favour of the view that it should have a committed social function. However, the last pages of his enduringly brilliant memoir Words, published the same year as the Nobel refusal, despair over that function: "For a long time I looked on my pen as a sword; now I know how powerless we are.". In rejecting the honour, Sartre worried that the Nobel was reserved for "the writers of the west or the rebels of the east". Sartre said that he might have accepted the Nobel if it had been offered to him during France's imperial war in Algeria, which he vehemently opposed, because then the award would have helped in the struggle, rather than making Sartre into a brand, an institution, a depoliticised commodity. Truly, it's difficult not to respect his compunctions.
When we read the "Bad Faith" section of Being and Nothingness, it is hard not to be struck by the image of the waiter who is too ingratiating and mannered in his gestures, and how that image pertains to the dismal drama of inauthentic self-performance that we find in our culture today. When we watch his play Huis Clos, we might well think of how disastrous our relations with other people are, since we now require them, more than anything else, to confirm our self-images, while they, no less vexingly, chiefly need us to confirm theirs. When we read his claim that humans can, through imagination and action, change our destiny, we feel something of the burden of responsibility of choice that makes us moral beings. True, when we read such sentences as "the being by which Nothingness comes to the world must be its own Nothingness", we might want to retreat to a dark room for a good cry.
His lifelong commitments to socialism, anti-fascism and anti-imperialism still resonate. When we read, in his novel Nausea, of the protagonost Antoine Roquentin in Bouville's art gallery, looking at pictures of self-satisfied local worthies, we can apply his fury at their subjects' self-entitlement to today's images of the powers that be, and share his disgust that such men know nothing of what the world is really like in all its absurd contingency.
The existential plight of humanity, our absurd lot, our moral and political responsibilities that Sartre so brilliantly identified have not gone away; rather, we have chosen the easy path of ignoring them. That is not a surprise: for Sartre, such refusal to accept what it is to be human was overwhelmingly, paradoxically, what humans do.
Jean-Paul Sartre, (1905-1980)