20/04/2019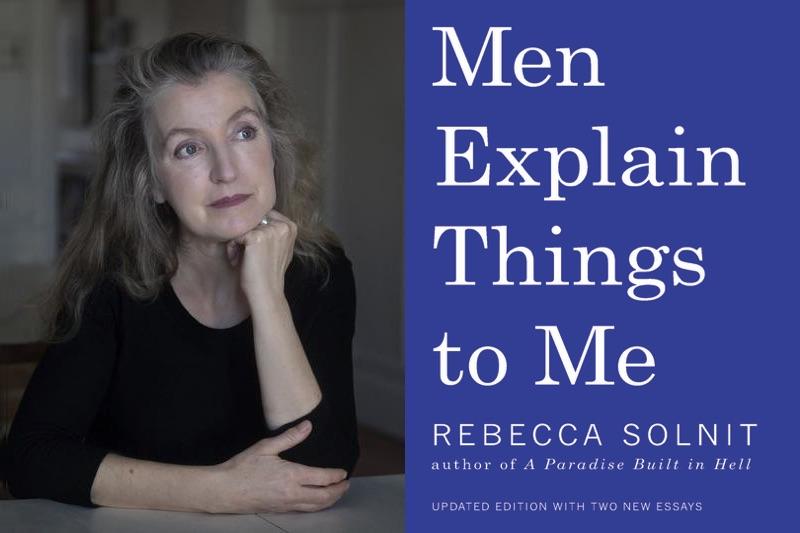 "Some books are toolkits you take up to fix things, from the most practical to the most mysterious, from your house to your heart, or to make things, from cakes to ships. Some books are wings… Some books are medicine, bitter but clarifying."
In her beautiful memoiristic essay about how books saved her life, Solnit observed that "the object we call a book is not the real book, but its potential, like a musical score or seed." In childhood, when life itself is pure potential, a book becomes potential squared. Solnit speaks to this exquisitely in her contribution to A Velocity of Being: Letters to a Young Reader — a labor of love eight years in the making, comprising 121 illustrated letters to children about why we read and how books transform us from some of the most inspiring humans in our world: artists, writers, scientists, philosophers, entrepreneurs, musicians, and adventurers whose character has been shaped by a life of reading.
Solnit has worked on environmental and human rights campaigns since the 1980s, notably with the Western Shoshone Defense Project in the early 1990s, as described in her book Savage Dreams, and with antiwar activists throughout the Bush era. She has discussed her interest in climate change and the work of 350.org and the Sierra Club, and in women's rights, especially violence against women.
Her writing has appeared in numerous publications in print and online, including the Guardian newspaper and Harper's Magazine, where she is the first woman to regularly write the Easy Chair column founded in 1851. She was also a regular contributor to the political blog TomDispatch and is (as of 2018) a regular contributor to LitHub.
For River of Shadows, Solnit was honored with the 2004 National Book Critics Circle Award in Criticism and the 2004 Sally Hacker Prize from the Society for the History of Technology, which honors exceptional scholarship that reaches beyond the academy toward a broad audience. Solnit was also awarded Harvard's Mark Lynton History Prize in 2004 for River of Shadows. Solnit was awarded the 2015-16 Corlis Benefideo Award for Imaginative Cartography by the North American Cartographic Information Society Solnit's book, Call Them By Their True Names: American Crises, won the 2018 Kirkus Prize for Nonfiction. She won the 2019 Windham-Campbell Literature Prize in Non-Fiction.
Solnit credits Eduardo Galeano, Pablo Neruda, Gabriel Garcia Marquez,..., and Virginia Woolf as writers who have influenced her work