19/05/2019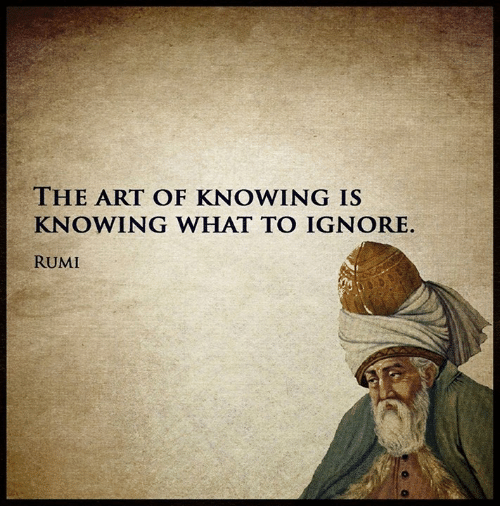 "The meaning of poetry has no sureness of direction; is like the sling, it is not under control"
JALALUD'DIN RUMI, THE THIRTEENTH-CENTURY Persian lawyer-divine and Sufi, widely considered literature's greatest mystical poet, understood very well the uncontrollable and idiosyncratic impact of poetry. Yet one wonders if even he, for all his intuitive grasp of language, humanity and the cosmos foresaw the deep and diverse influence his own work would have on readers throughout the world seven centuries after his death-or the myriad meanings enthusiasts would draw from his sprawling and contradictory poems. In the Islamic world today, Rumi is read for much the same reasons he was revered during his life: for his excellence as a poet; for his rare ability to empathize with humans, animals and plants; for his personal refinement; and, above all else, for his flawless moral center and ability to direct others towards good conduct and union with Allah.
Rumi's work also has been read in the West for centuries and there have been informed references to him in the work of Ralph Waldo Emerson and Georg Wilhelm Friedrich Hegel and many other eminent writers. But in recent years the popularity of his work in the West has increased to a surprising extent: according to the Christian Science Monitor, Rumi ranked as America's best-selling poet in 1997. His biography, or at least the highlights of his difficult but victorious life, should prove as inspiring as his poetry to his diverse and growing readership.